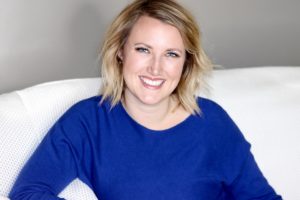 Katie Gosse is a registered social worker, psychotherapist, whose passion is to work with individuals to heal from past and current trauma. A warm, kind and welcoming presence, Katie has an ability to make you feel comfortable and safe to talk about the difficult things of life. She specializes in supporting survivors of sexual assault, domestic violence, and childhood abuse/neglect, which may be resulting in depression, anxiety, suicidal thoughts, low self-esteem/worth, relational conflict, and hopelessness. Her experience in abuse shelters, hospital sexual assault response teams, domestic violence police, and child protection services have equipped her to be an excellent support for those currently in crisis alongside recovering from past trauma.  Having worked with adults, youth, children, and families through individual, group, and family counselling and psychotherapy serves as an invaluable service to those looking to find someone who understands the many aspects and spheres of one persons life.
Having obtained her Master of Social Work at the University of Toronto, alongside a certificate in Bible Ministry, Katie is trained in cognitive behavioural therapy, narrative therapy, emotionally focused therapy (attachment theory), and uses an eclectic method to meet the client where they are in their journey. Everyone experiences a situation differently; therefore Katie aims to understand you and how you are uniquely impacted by the world around you. This allows for Katie to help guide you in a way that feels right to you and your sense of health and wellbeing.  Compassionate, understanding, and discerning, Katie has a way of supporting you in coming to conclusions that fosters healing, wholeness, and hope.
Katie is an avid traveller as she finds it helps bring clarity and perspective to her life, and aims to "travel" within Toronto where she lives. Katie will be found walking the various neighbourhoods throughout Ontario appreciating the sights and sounds they offer. A highly social person, she enjoys spending quality time and laughing with her friends and family. Katie enjoys staying active by going to dance classes, working out, and long walks through the city. A passion for cooking/baking Katie can be found experimenting in the kitchen with creativity and fun!