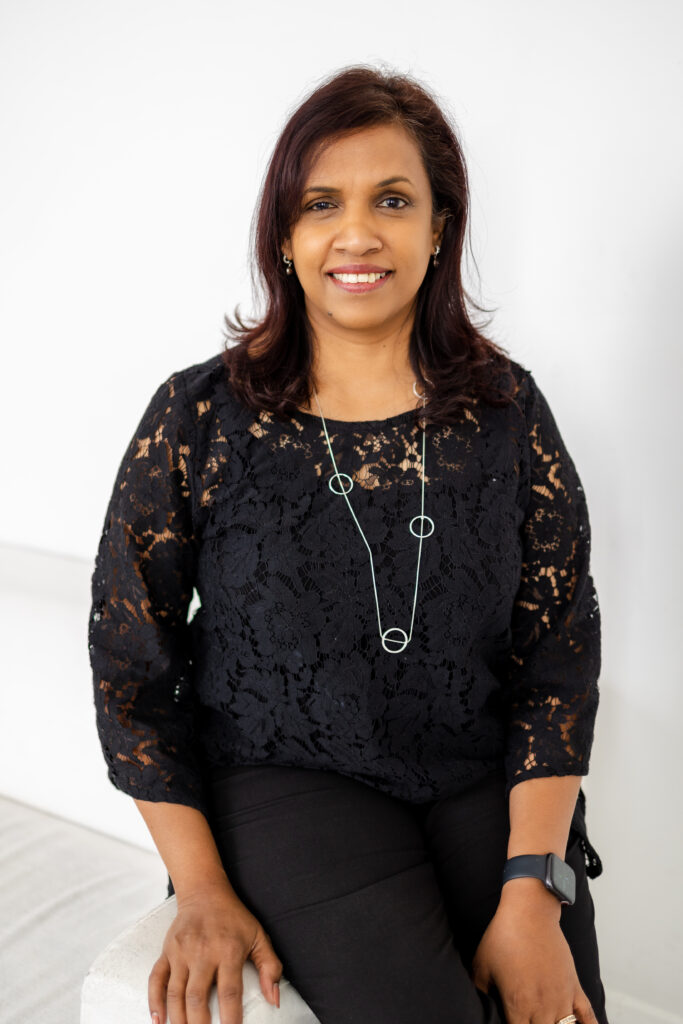 Radhika Chellaiah
Registered Psychotherapist
Compassionate, and with a warm heart, Radhika is dedicated to walking alongside people in various capacities as they navigate their lives. She has experience working with children, youth, women, and families in mental health, and as a social worker. After completing courses in child and adolescent mental health and counselling, she felt a desire to pursue her master's degree in clinical counselling.
Radhika's desire to help others find clarity and awareness in the situations they face is shown through her supportive and encouraging "nudges" toward a clear path of recovery and healing. Her calm and empathetic demeanor drives her aspiration to build and inspire hope in the lives of her clients.
Radhika's focus is on building a rapport with clients she meets, with the skills of a good listener. She takes a realistic approach to counselling by empowering and finding the strengths of her clients, to help them through the recovery process. She strongly believes in the importance of working through thoughts and feelings to deal with the situations at hand, and encourages her clients to explore past experiences deeper, as necessary. The analytical aspect that she brings into therapy helps in exploring and understanding feelings and experiences, in turn setting a clear path towards achieving set goals. Radhika provides effective evident based treatments to children and youth on anxiety, depression, anger and behavioural challenges, academic stress, ADHD and more.
Healing is a collaborative endeavor that requires honest caring, without judgement. It is important to Radhika to work cooperatively with her clients to clarify their goals for their treatment. Rather than adopting one methodology for all individuals and issues, her approach is to draw from a variety of methods to create a unique, tailored approach for each individual and situation.
Radhika values time with her family and friends. She is married with two children and they enjoy family time through watching sports and going out to eat. In her spare time, she volunteers with a charity working towards the awareness of child-abuse and the protection of children.
Qualifications : Masters of Divinity