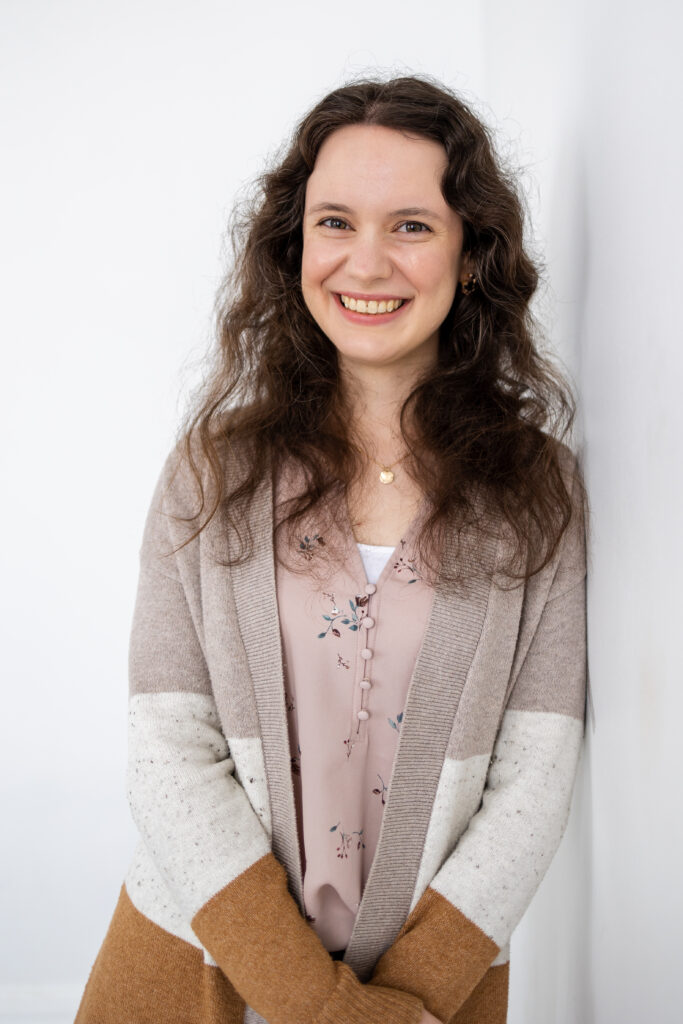 Kendra Finlayson
Registered Psychotherapist
Kendra is passionate about approaching therapy from a client-centered perspective. She is a compassionate, warm, and supportive therapist, who loves to help clients feel and know that the counseling room is their space to be themselves. She understands we all can experience difficult seasons in our lives where we can end up feeling stuck and burdened emotionally, mentally, and relationally. Kendra's desire is to provide a place where clients can feel heard, gain greater insight and experience healing and change during these seasons. She believes that making room for laughter and play can be important in the healing process.
Kendra works with children, teens, and young adults who are experiencing anxiety, depression, self-esteem, and body image challenges. If you are experiencing conflict with your child or teen, she can work with you as a family to resolve these tensions. She also works with children with behavioural challenges. Understanding the teen and young adult years are a time of self-discovery and life transitions, Kendra brings a special interest in helping teens and young adults navigate these times to better understand themselves and their place in the world.
When meeting with clients, Kendra draws from a variety of therapeutic models, including Cognitive Behavioral Therapy, Narrative Therapy, Solution Focused Therapy, and Family Systems Therapy. She also has experience drawing upon Play and Art therapy techniques.
Kendra holds a Master of Divinity from Tyndale University with a focus in Clinical Counselling. She is a Registered Psychotherapist with the College of Registered Psychotherapists. Prior to completing her education, she worked for a non-profit agency offering compassionate peer support to vulnerable populations looking for emotional, material, and spiritual peer support.
During her spare time, Kendra enjoys spending time with friends and family, and pursuing her favourite hobbies of hiking, relaxing with a book or movie, baking, and playing the piano.
Qualifications : Masters of Divinity