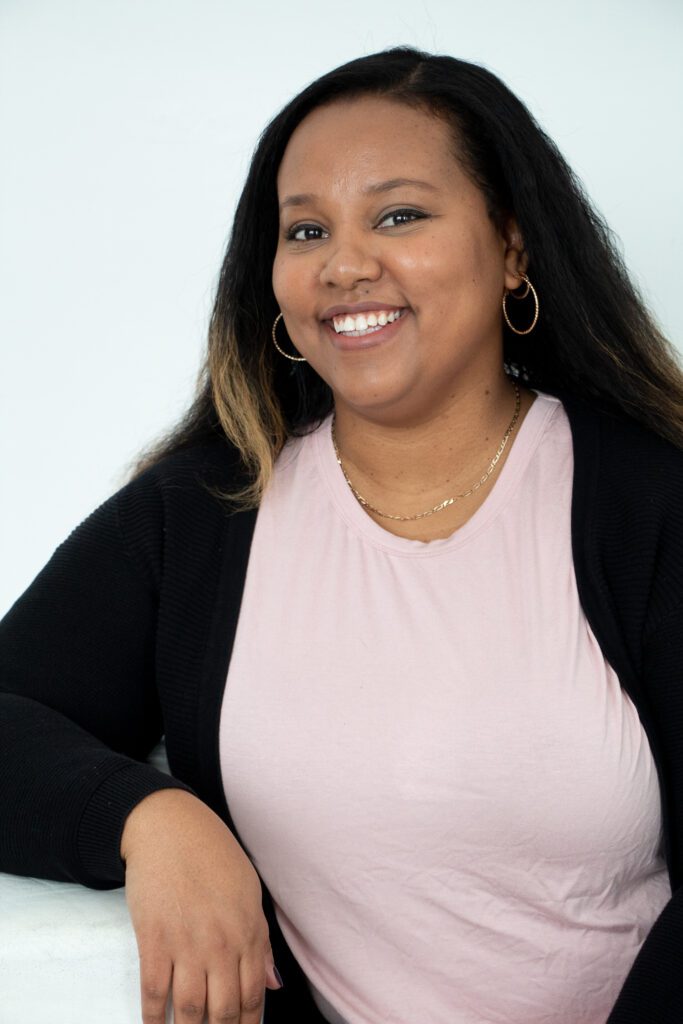 Tsabaot Asalef
Registered Psychotherapist
Tsabaot is a warm, patient, and compassionate therapist with a natural ability to build trust and rapport with clients. She strives to work from a client-centered, trauma informed, culturally sensitive, inclusive, and anti-oppressive therapeutic framework. Her hope is to ultimately support her clients through various life challenges, stages, and transitions while acknowledging, celebrating, and promoting mental health awareness, resiliency, and empowerment.
As such she brings valuable experience in working with children, adolescents, and adults in both individual and family therapy settings. Her areas of focus include working with clients on emotion regulation, self-esteem, sexual trauma, social skills, family conflict, and relational issues. Tsabaot is also experienced in providing care to clients dealing with mood disorders like depression and anxiety, post-traumatic stress disorder, anger management, childhood trauma, and grief.
Tsabaot received her Master of Divinity in Clinical Counselling from Tyndale University and is a Registered Psychotherapist in the Province of Ontario through the College of Registered Psychotherapists of Ontario (CRPO).
In her free time, Tsabaot enjoys spending quality time with family and friends. She also enjoys watching movies, singing, going for walks, and watching sports as well as playing volleyball and tennis.
Qualifications : Masters of Divinity