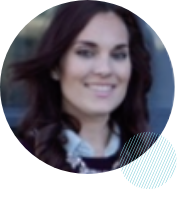 Sarah-Jane Fulton
Masters of Divinity, Registered Psychotherapist
Sarah-Jane is warm, compassionate and has a strong desire to come alongside clients as they attempt to heal, grow and reach their full potential. She excels at forming a safe, non-judgmental space for her clients while also empowering them to achieve their goals. Sarah-Jane believes that each individual is valuable and meant to live out a life of purpose and fulfillment.
Sarah-Jane holds a Bachelor of Science in Psychology with a specialization in human development as well as an M. Div in Clinical Counselling. Furthermore, she is in good standing with the College of Registered Psychotherapists of Ontario and the OACCPP. Sarah-Jane holds strongly to a client-centered philosophy which includes a holistic and integrative approach. She believes in listening to and working with clients to help accomplish their goals while drawing from her expertise and education. Sarah-Jane incorporates several modalities into her practice such as Cognitive Behavioural Therapy, Solution-Focused Therapy, Family Systems, Emotion-Focused Therapy as well as Mindfulness, Focusing and Grounding techniques.
Sarah-Jane's passion for therapy stems from her unique personal journey. She has also been inspired by her time spent working with Durham's Crises Pregnancy Help Centers and university students where she gained valuable experience working with this demographic.
Sarah-Jane honed her clinical skills during her time working at Catholic Family Services in the Peel and Dufferin area. Here she worked with couples, individuals, youth and their families who presented emotional, social and behavioural concerns. She also has experience in dealing with mental health, anxiety, loss, depression, unplanned pregnancy, relationships, eating disorders and trauma.
In her spare time, Sarah-Jane enjoys travelling, yoga, sushi and good cup of tea. She also loves spending time with her husband and playing board games on a rainy day.