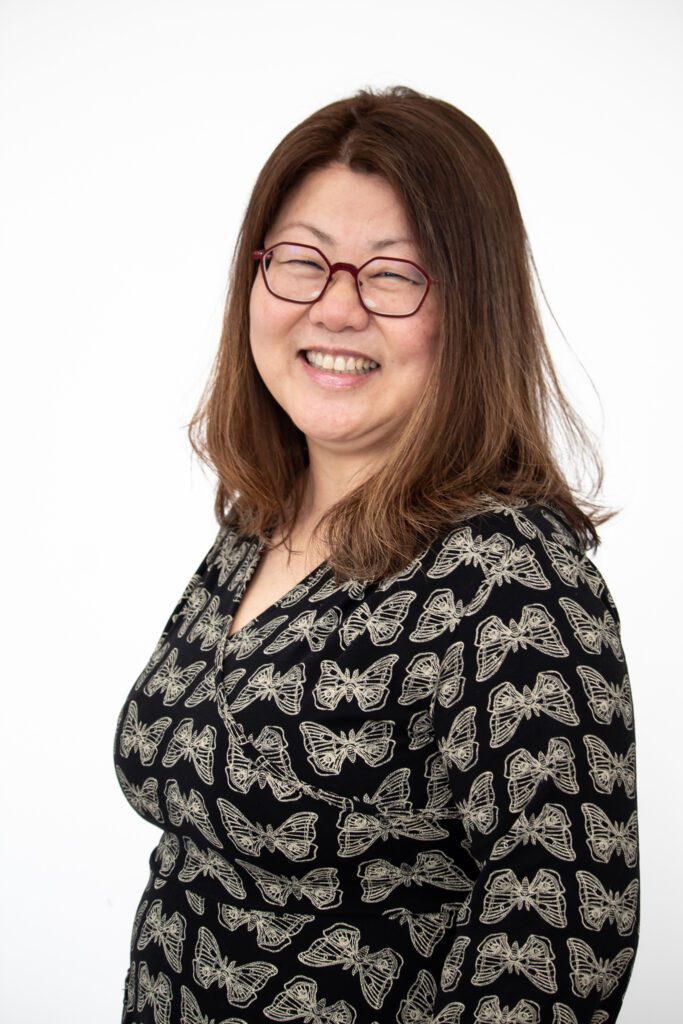 Grace Kim-Kris
Registered Psychotherapist
Grace is known for her warm, welcoming, compassionate presence, her collaboration, and dedication to walk alongside people from all walks of life, helping them find clarity, greater awareness and capacity to understand their identity, skills, abilities, competency, and value. She is committed to help people build foundations for hope, healing, happiness, and empowerment. She hopes to inspire and encourage people to find creative, flexible, and meaningful solutions for their lives.
Grace has over a decade of experience working in non-profit agencies providing counselling and case-management services to a diverse group of people, including the marginalized and vulnerable people living with the effects of trauma, homelessness, poverty and mental health and addictions (concurrent disorders). She also facilitated trauma groups for women and children who have experienced domestic violence, and therapeutic groups for mental health and addictions using CBT and Mindfulness.
Grace is a registered psychotherapist with the College of Registered Psychotherapists of Ontario (CRPO) and a member in good standing with the Ontario Association of Consultants, Counsellors, Psychometrists, and Psychotherapists (OACCPP). She has a Master of Divinity degree, majoring in clinical counselling and family therapy from Tyndale Seminary in Toronto. Grace works with individuals, couples, and families, integrating therapeutic modalities of Emotionally-Focused Therapy (EFT), Cognitive-Behavioural Therapy (CBT), Narrative, Solution-Focused, Family Systems, Focusing-Oriented (Gendlin), Psychodynamic, Dialectical Behaviour Therapy (DBT) and Mindfulness.
Grace's earlier diverse professional career included coordinating and leading children and youth programs in local churches, and building costumes in the wardrobe department of various theatre, dance, and film productions in Toronto. She studied fine arts at OCA and York University, and Fashion Design at George Brown College.
Grace enjoys spending time with family & friends. She is married and has a teenage son. She loves to relax listening to music, walking in nature, reading books, playing piano, drawing, painting, and sewing.
Qualifications : Masters of Divinity