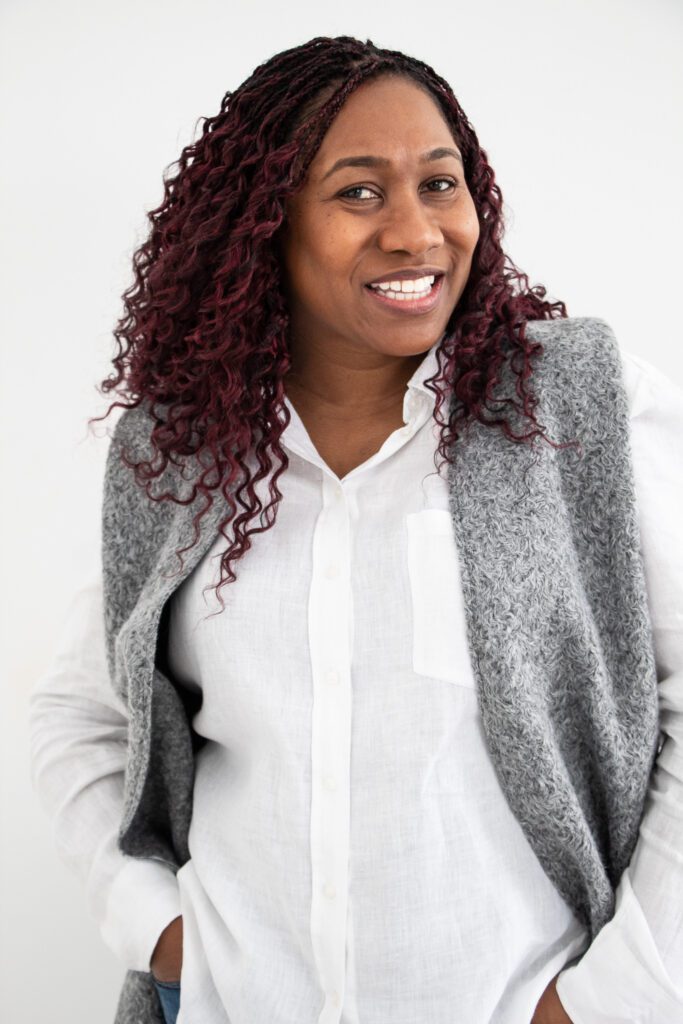 Felicia Wright
Registered Psychotherapist
Felicia brings enthusiastic energy, warmth, and compassion to our team at LCC. She has had extensive experience providing leadership, mentoring, and coaching to youth and young adults as part of the youth focus vision within the surrounding community. Felicia also brings valuable experience and training from her work with the Durham Distress Centre. In addition, Felicia has extensive experience as a team leader and manager in the corporate sector. Felicia has deep lived experiences and yet brings a contemporary perspective to therapy.
Felicia holds a Bachelor of Arts in Psychology in addition to obtaining her Master of Counselling Psychology degree through Athabasca University. She is a member of the Ontario Association of Mental Health Professionals and a Registered Psychotherapist with the College of Registered Psychotherapists of Ontario.
Felicia is grounded in narrative and emotionally focused therapy. She draws on an integrative therapeutic approach with a strength-based client-centered philosophy in working with clients. According to her clients' needs, she may incorporate different theoretical approaches, including cognitive behavioural, dialectical behavioural, solution-focused, and mindfulness techniques, while maintaining a family systems perspective.
She welcomes the opportunity to work with adolescents, young adults, adults, and couples. Felicia's passion for serving people shows her desire and commitment to meet each client's unique needs. Felicia meets clients where they are and supports them along the journey to achieve their therapeutic goals.
On a personal note, Felicia can often be found with her husband on the soccer field, watching their boys play. She also has a passion to see the world through her travels to places in Europe, South America, North America, the Caribbean, and she is looking forward to visiting other places in the future.
Qualifications : Masters in Counselling Psychology