The benefits of couples therapy for premarital counselling
The decision to make a formal commitment to another person can be wonderful and exciting. It is easy to understand why planning the ceremony and celebrations with others can become the focus. Though possibly less fun (and more stressful) than selecting the menu or trying on outfits, couples therapy can be a wonderful addition to the preparations for this new phase of your story.
To better understand yourself
In a recent group supervision, a colleague shared an insight that all marriages happen for good reasons and bad reasons. While we can likely list the good reasons, we can't always identify our underlying or unconscious motivations to join our life with our partner. Additionally, we might not understand how our experience of being raised in a family influences our expectations about division of labour, feelings towards conflict, or our fears about being a parent. Couples therapy can help bring the unknown to the surface and provide your partner with new insights about you.
To better know your partner
While each partner gains personal insight and learns how their individual pasts impact the present and the shared future, couples therapy can also increase each person's feeling of being known and heard by their partner. One partner may feel that the other person should understand a particular dislike or desire because they have expressed it frequently. Unfortunately, the message might have been misinterpreted due to the listener's perspective or quite innocently, overlooked. A therapist is helpful in amplifying the message and checking for understanding with the listening partner.
To better comprehend your "dance"
The way a couple interacts is a mixture of personal factors (e.g. interaction style, values) and their experiences as a couple. Over the course of their early relationship, partners learn when to make space for the other person and when to take the lead to move forward. This "dance" develops organically and is not necessarily negative. Being able to step back and look at your dynamics in the presence of a non-judgemental and supportive therapist allows you and your partner to appreciate what works well and identify new strategies for what is less helpful.
By gaining greater insight into self, partner, and their unique dance, couples learn how to work together to improve their current relationship and how to fight for their marriage as they encounter new challenges and experiences.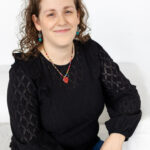 Melanie Charlebois-Stephens
Melanie believes that her role in therapy is that of a companion walking alongside a client. She is passionate about helping children, youth, and families work through changes and difficult experiences. As a child life specialist, she has specific training and experience working with young individuals and their families experiencing health care concerns including child or parental illness, death, and bereavement.
Melanie is a Registered Psychotherapist (Qualifying), a certified Child and Youth Counsellor, and a Certified Child Life Specialist. She has over 15 years of experience working with children, youth, and families in the areas of education and health care.  She graduated from Wilfrid Laurier University with a Master of Arts in Theology specializing in Spiritual Care and Psychotherapy and has completed the Canadian Association for Play Therapy's education program.
Melanie uses a variety of therapeutic modalities based on the best fit for the situation and client. She has training in Cognitive Behavioural Therapy, Emotionally Focused couples therapy, grief therapy, Dialectical Behavioural Therapy, art therapy, drama therapy, sandtray, and Theraplay. She is pursuing certification as a Certified Play Therapist and is completing training in maternal mental health from Postpartum Support International.
Melanie is married and has one son. As a family, they enjoy going on road trips and adventures. In her spare time, Melanie enjoys gardening, reading, and knitting. As a francophone, she welcomes French-speaking clients