Though play therapy is becoming more well known, it can still be surprising for parents and guardians when a therapist informs them that they will be using play during sessions. For this reason, some of the therapists at Life Care wanted to share why they incorporate play into their work with children and teens.
Tsabaot Asalef
"Play is a child's natural medium for self-expression." — Virginia Axline
I like this quote because it beautifully summarizes how play therapy can be used to help develop a child's expression of their thoughts and feelings, but it can be used for much more, like behaviour modification, problem solving skills, a way to process and heal from trauma, etc.
Kendra Finlayson
Play is the first language of a child. Before a child ever speaks a word, they communicate with play and laughter.  
Through play therapy, a child can express how they feel about their inner world in profound ways. Play becomes a beautiful way to communicate, as it opens the doors for creativity, exploration, and trust in a relationship between a therapist and child.
Radhika Chellaiah
"To think things through, children need to play things through."  – Jean Piaget
Play helps me engage with a child as they express themselves best through an activity of interest.
Michelle Shaw
I find that play therapy is an excellent way for children to learn coping strategies for anxiety.  It is also a great way to teach children strategies for having healthy relationships with friends and family. 
Melanie Charlebois-Stephens
"Toys are children's words and play is their language." — Gary Landreth
In play therapy sessions, children and teens are given the opportunity to be in control and to master difficult experiences. They can practice respecting and setting boundaries in a safe and supportive environment with an empathetic therapist. They learn about themselves and their strength, information that empowers them as they continue to grow.
Amanda Shaban
Play allows for the child to express themselves without talking. Through artwork, creativity, and imagination, they can share their thoughts and feelings without the pressures of using words.
AND…
Play makes therapy fun! Using toys, games, artwork, and drama, we can teach children about their thoughts and feelings, and assess their mental health needs, all while having fun. Play allows the child to get excited about therapy and want to learn.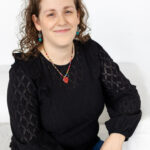 Melanie Charlebois-Stephens
Melanie believes that her role in therapy is that of a companion walking alongside a client. She is passionate about helping children, youth, and families work through changes and difficult experiences. As a child life specialist, she has specific training and experience working with young individuals and their families experiencing health care concerns including child or parental illness, death, and bereavement.
Melanie is a Registered Psychotherapist (Qualifying), a certified Child and Youth Counsellor, and a Certified Child Life Specialist. She has over 15 years of experience working with children, youth, and families in the areas of education and health care.  She graduated from Wilfrid Laurier University with a Master of Arts in Theology specializing in Spiritual Care and Psychotherapy and has completed the Canadian Association for Play Therapy's education program.
Melanie uses a variety of therapeutic modalities based on the best fit for the situation and client. She has training in Cognitive Behavioural Therapy, Emotionally Focused couples therapy, grief therapy, Dialectical Behavioural Therapy, art therapy, drama therapy, sandtray, and Theraplay. She is pursuing certification as a Certified Play Therapist and is completing training in maternal mental health from Postpartum Support International.
Melanie is married and has one son. As a family, they enjoy going on road trips and adventures. In her spare time, Melanie enjoys gardening, reading, and knitting. As a francophone, she welcomes French-speaking clients