Give yourself some grace
The wish to be a better parent often signifies a desire to improve and grow but can also be a reaction to guilt and frustration about the times that you wish you had done better. Just as we seek to be empathetic towards our children, let us extend some patience towards ourselves. Most parents are doing the best they can with the resources and abilities they have at that current moment.
Find some new techniques that resonate
A quick glance at social media, perusal of parenting books, or search for parenting techniques online can introduce you to a variety of parenting approaches. Some will not fit you or your child, others will feel familiar to your current parenting philosophy, and some may seem intriguing. The opportunity to view a current challenge from a different perspective or to possibly prepare for an upcoming phase of development can bolster your parental "self-esteem" and provide you with energy to move forward. 
Spend time with your kids individually (even if it is brief)
With the various demands of work and managing a family, it can be hard to find time to connect with our children. This task is made more challenging with the use of smartphones, social media, and entertainment accessible via the touch of a screen. Fortunately, even frequent, brief periods of one-on-one time allows us to connect with our childrean and convey that they are important, seen, and heard. Taking steps to place smartphones and tablets in another room will allow everyone to focus more on connecting with each other rather than wondering what that notification was.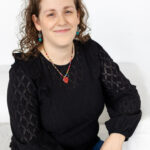 Melanie Charlebois-Stephens
Melanie believes that her role in therapy is that of a companion walking alongside a client. She is passionate about helping children, youth, and families work through changes and difficult experiences. As a child life specialist, she has specific training and experience working with young individuals and their families experiencing health care concerns including child or parental illness, death, and bereavement.
Melanie is a Registered Psychotherapist (Qualifying), a certified Child and Youth Counsellor, and a Certified Child Life Specialist. She has over 15 years of experience working with children, youth, and families in the areas of education and health care.  She graduated from Wilfrid Laurier University with a Master of Arts in Theology specializing in Spiritual Care and Psychotherapy and has completed the Canadian Association for Play Therapy's education program.
Melanie uses a variety of therapeutic modalities based on the best fit for the situation and client. She has training in Cognitive Behavioural Therapy, Emotionally Focused couples therapy, grief therapy, Dialectical Behavioural Therapy, art therapy, drama therapy, sandtray, and Theraplay. She is pursuing certification as a Certified Play Therapist and is completing training in maternal mental health from Postpartum Support International.
Melanie is married and has one son. As a family, they enjoy going on road trips and adventures. In her spare time, Melanie enjoys gardening, reading, and knitting. As a francophone, she welcomes French-speaking clients