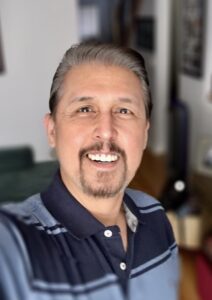 Victor Lagman is a registered psychotherapist (Qualifying) who collaborates with clients on a wide range of issues, including Couples, Marriage, and Family Therapy; Anxiety and Depression; Conflict Resolution; Anger Management, Substance Abuse; Immigrant and Racial Issues; Domestic Violence; Professional and Employment Counselling; and Medically-related Behavioural and Psycho-emotional conditions.
His main approach to treatment is threefold: Cognitive Behaviour Therapy (the interconnection between Thoughts, Feelings, and Actions); Positive Psychology (finding strength and hope in adversity), and Person-centred Therapy (where the client is the expert, while the therapist acts as a guide and source of support), which are combined with an eclectic array of other modalities as appropriate.
Prior to receiving his degree in Master of Arts in Counselling Psychology at Yorkville University, Victor practiced as a medical doctor specializing in Otolaryngology (Ear, Nose, and Throat)-Head and Neck Surgery. He also has an extensive background in medical education, having taught in various colleges and universities in Canada and abroad. This has allowed him to connect with clients, who appreciate his simple and methodical explanations. His keen interest in Pharmacology and Neuroscience blend well with evidence-based psychotherapeutic techniques in use today.
Aside from dividing his professional time in psychotherapy and the academe, Victor provides social and educational programming to perpetrators of abuse within their intimate relationships, with the vision of ending domestic violence among these couples.
He holds membership with the College of Registered Psychotherapists of Ontario (CRPO) and the Canadian Counselling and Psychotherapy Association (CCPA), He is also a Certified Clinical Research Professional (CCRP) and is a Member of the American Medical Writers Association (AMWA).
Victor has been married almost 25 years to his wife, with whom he cherishes their daughter, who is following his footsteps in Psychology and Neuroscience. In his spare time, he enjoys travel, reading, history, architecture, international cuisine, and scuba diving, if time permits.